A vida de um consultor de Comunicação, Marca e Design
The life of a Brand, Design e Communications Consultant
Luis Marcelo Mendes é jornalista e consultor de organizações culturais, especialista no desenvolvimento de projetos de comunicação, branding, mídias digitais, editoriais e exposições. Atuação no mercado cultural como curador, professor, palestrante, moderador e na publicação de livros e ensaios.
Desde 2011 dedica seu foco ao setor de museus, sendo um dos principais pesquisadores no Brasil sobre branding, desenvolvimento público e tecnologias. Sua trajetória profissional baseada no entusiasmo, capacidade de conceber estratégias e soluções de comunicação e habilidade de atendimento a clientes.
Teve trabalhos premiados em festivais de Design e Multimídia como Bienal de Design da ADG (São Paulo, Brasil); Videobrasil (Internacional Eletronic Arts Festival, São Paulo, Brasil); Bienal do Mercosul (Porto Alegre, Brasil); Interativo Internacional Show – MECAD – Media Centre d'Art i Disseny (Barcelona, Espanha).
[CV completo / Google Docs] [Também disponível no LinkedIn]
Luis Marcelo Mendes is a journalist and consultant to cultural organizations, currently living in Rio de Janeiro, Brazil. His work focuses on communications projects; design and branding management; digital media; publishing and exhibitions. He has been on the road lately creating communications strategies for cultural institutions in Latin America.
His professional trajectory is based on enthusiasm and ability to design communications strategies, solutions and customer service skills. Since 2011 specializes in the museum sector as an international researcher in branding, audience development, and technologies. He has been engaged with several projects as a curator, lecturer, moderator, and publisher of books and essays.
Awarded in several international design and multimedia festivals such as Bienal de Design da ADG (São Paulo, Brasil); Festival VIDEOBRASIL (Internacional Eletronic Arts Festival, São Paulo, Brasil); Bienal do Mercosul (Porto Alegre, Brasil); Interactive International Show – MECAD – Media Centre d´Art i Disseny (Barcelona, Espanha); Museu de Arte de Macau Interactive Art Show (Macau, China); Vidarte – Video y Artes Electronicas (Cidade do Mexico, Mexico) e II National Biennal (Lima, Peru).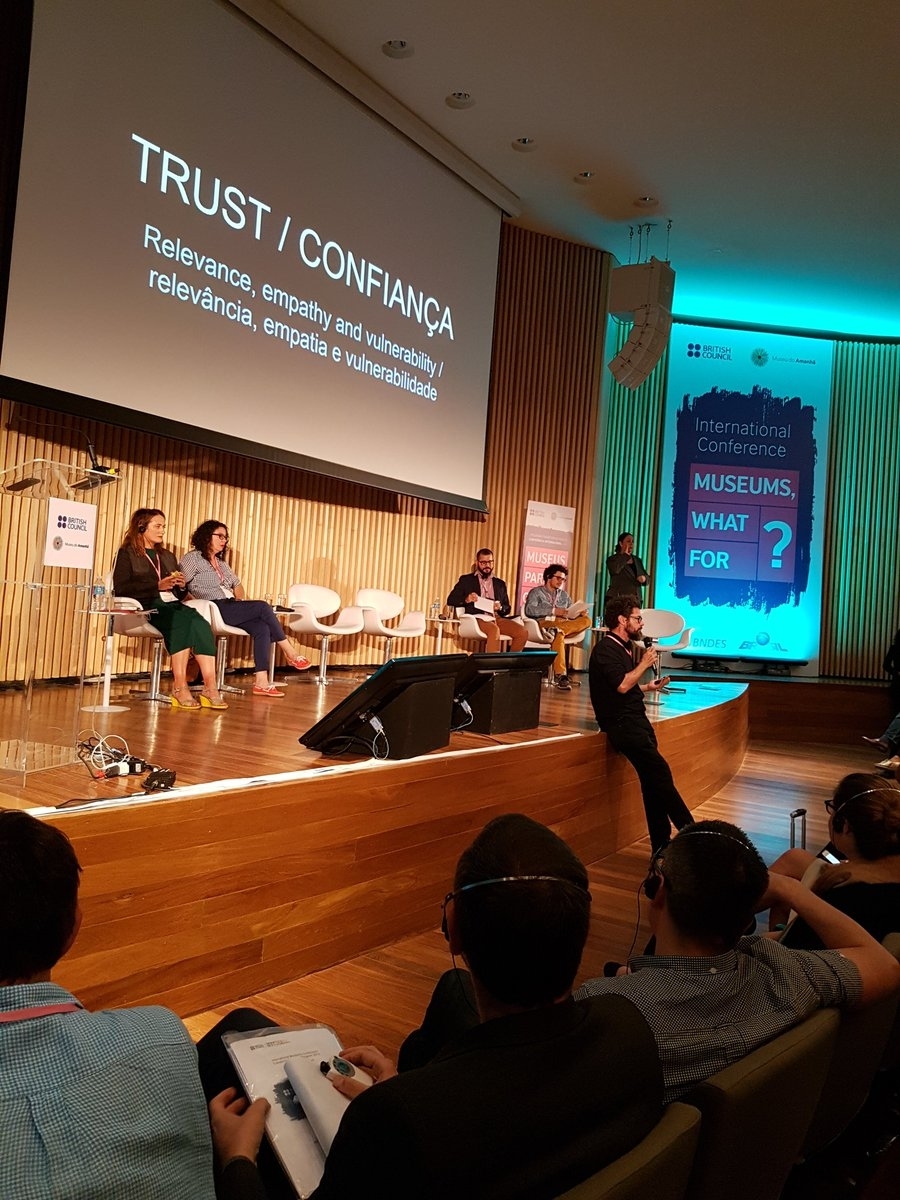 Atividades profissionais / Professional activities
Experiência como empreendedor e conhecimento abrangente de todos os lados de criativos projetos: as necessidades de gestores, designers, desenvolvedores, provedores de serviços. Profundo conhecimento do segmento cultural.
The background as an entrepreneur and his multi-disciplinary activities let to a profound knowledge of the cultural sector and a comprehensive understanding of all sides of creatives projects: cultural organisations managers, designers, developers, service providers.
Outras atividades / Other activities
• Nothing but the truth. Travelling branding workshop (Fuzhou, Istambul, Medellín, Lisbon, Rio de Janeiro, Panamá and Buenos Aires).
• Keynote speaker at Noite Européia dos Investigadores (Lisbon, 2017) and ICOM MPR Annual Conference (Taichung, Taiwan, 2014).
• Lectures at museum conferences such as
 Museums and the Web; Museum Next; Museum Computer Network; Seminário Transmuseu; Museums for a Sustainable Society; Festival SESI Cultura Digital; Seminário Fomento Presente, and 8°Encontro Paulista de Museus.
• Lectures on project management: Casa Galván/UAM (Mexico City, 2016); SuperLab Sessions (Rio de Janeiro, 2015).
• Session moderator of conferences promoted by the British Council (Rio de Janeiro, 2015 and 2016) and Fundación TyPA ( Buenos Aires, 2015).
• Vice Chair of MCN's Media Production and Branding Special Interest Group (SIG) (2015 / 2016).
• Member of the proposal review committee for Museums and the Web Conference (2015 / 2017).
• Juror of the Media and Technology MUSE Awards (2015 / 2017).
• Producer and presenter of Museums Showoff: Rio – a local chapter of the British open mic event featuring curators, conservators, librarians, collectors and students (Rio de Janeiro, 2014, 2015 and 2016).
• Curator and organiser of "Taller de innovación y tecnología interactiva en espacios culturales" (Biomuseo, 2017) and the Museums and Creative Cities: Innovation, Connection and Culture conference (Rio de Janeiro, 2012).
• Guest Teacher/master classes on the courses Laboratorio TyPA de Gestión en Museos (Buenos Aires, 2016/2017); Gestão e Produção Cultural (FGV, 2015); MBA em Gestão de Museus (UCAM/ABCG, 2016) and Cidades Criativas: Empreendedorismo e Inovação (PUC – RJ, 2015).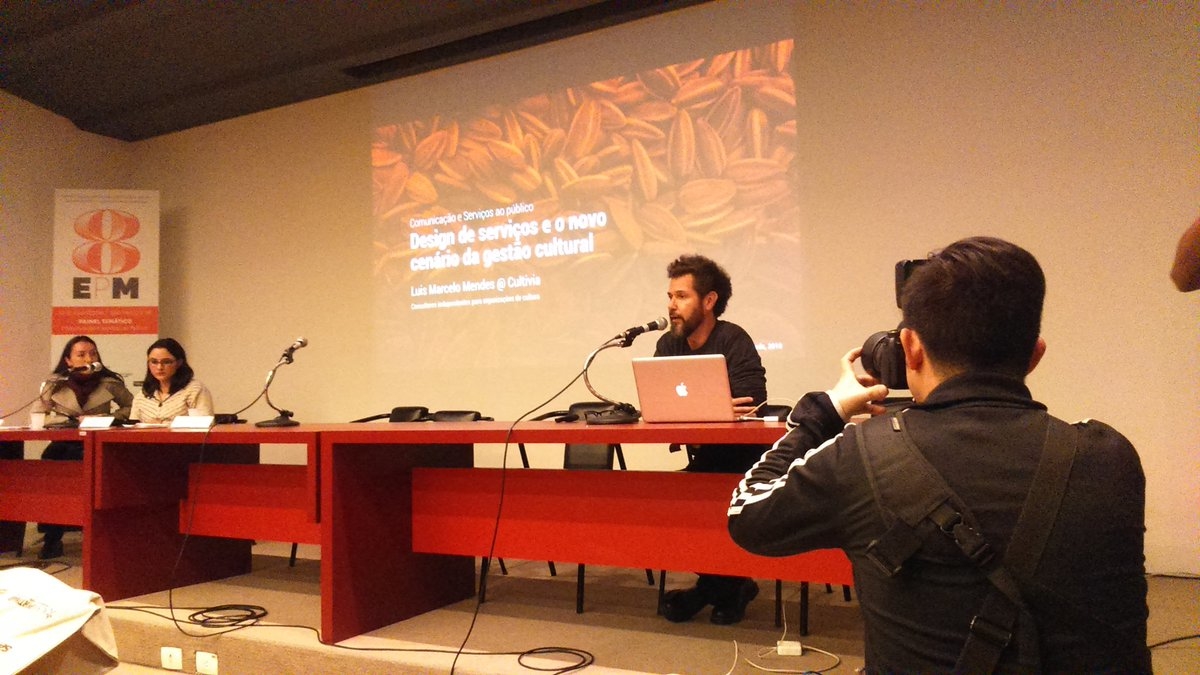 Clientes / Clients