Museu do Amanhã
Consultoria para desenvolvimento do museu / Branding management and digital strategy
Participou da equipe de criação do Museu do Amanhã como consultor in-house na Fundação Roberto Marinho, planejando e implementando a estratégia digital que inclui uma assistente digital do museu e um sistema integrado para o website, aplicativo e digital signage a partir de uma plataforma compartilhada pelo Southbank Centre de Londres. Também realizou a concepção e direção de conteúdo promocional do museu.
O Museu do Amanhã já conquistou o posto de museu mais visitado do Brasil  tornando-se conhecido por sua arquitetura e conteúdo sobre o tema mais importantes para o planeta: sustentabilidade e a necessidade de mudança se a humanidade evite o desastre climático, a degradação ambiental e o colapso social.

Branding management during the development of the new Museu do Amanhã [Museum of Tomorrow] in Rio de Janeiro. Proposed, planned, and implemented a digital strategy, including an in-gallery digital assistant and a COPE content management system integrating website, app and digital signage. Also responsible for the concept and direction of promotional video content.
Museu do Amanhã is a science museum meant to explore, imagine, and conceive all the possibilities for constructing the future. The institution devotes itself to an important topic: the need for change if mankind is to avoid climate disaster, environmental degradation and social collapse.
Section 1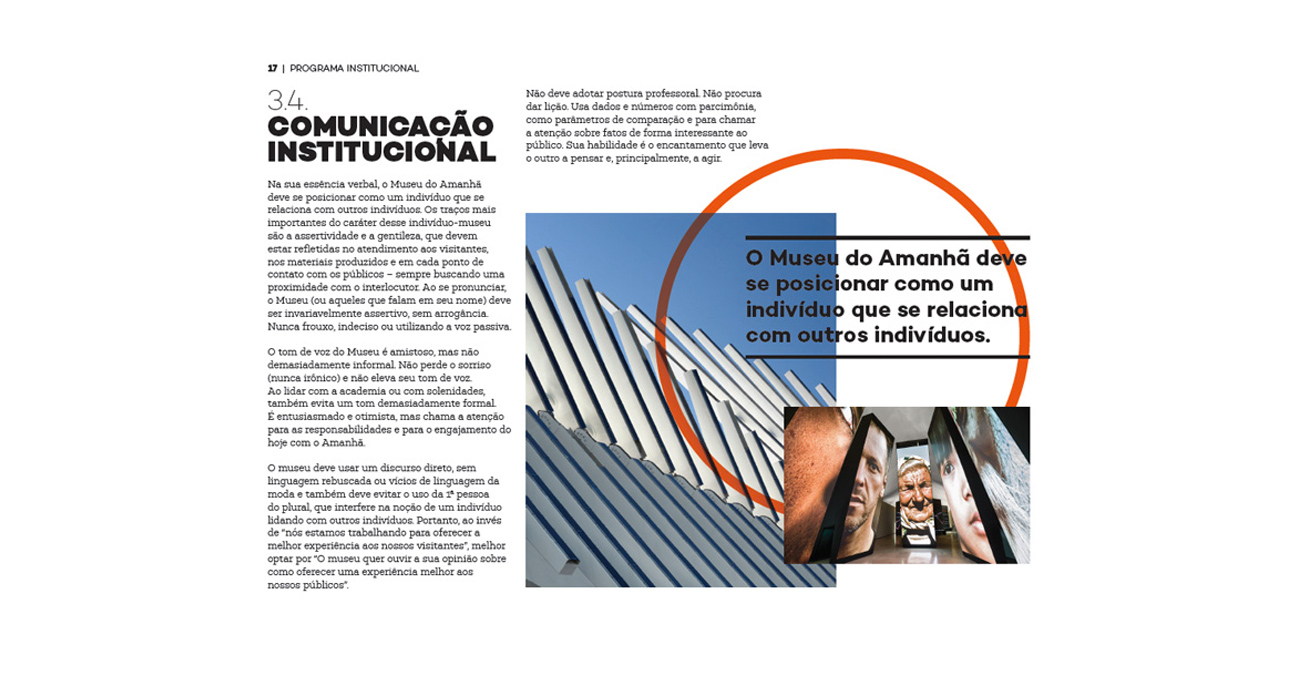 Section 2